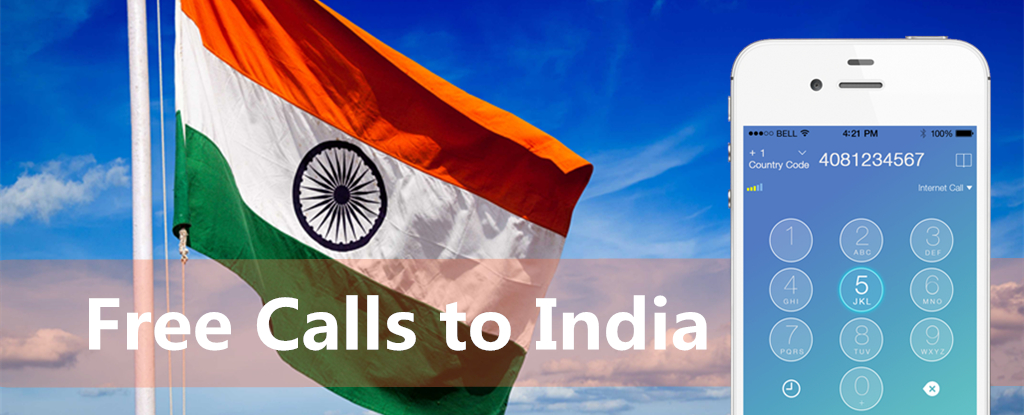 If you make regular phone calls to India, you're aware just how expensive the process can be. In fact, India is one of the most expensive countries in the world to call. This can make it extremely difficult for businesses or individuals who need to call India from time to time. The good news is that you don't have to pay sky-high long distance fees or outrageous roaming fees any more. With a free VoIP calling app, you can make free calls to India and slash your phone bills.

What is free VoIP?
VoIP (also referred to as Voice over IP) is a way of making phone calls over an internet connection as opposed to a cellular network. You don't even need a monthly plan to make calls. All you need for unlimited free calls is a stable WiFi or data connection.
Telos, for example, is one of the most popular VoIP apps on Earth. With it, users enjoy unlimited free calls and texts. With Telos, you can call any landline or mobile at super low rates. Caller ID is also supported so you can avoid the embarrassment of anonymous call block.
Call anyone in the world for free
Calls and texts among 30 million Telos users are totally free. This fact, among others, makes it one of the most popular communication tools for family and friends. Just invite your family and friends to join Telos, and you can start making unlimited free calls to India. You can also call any landline or mobile abroad for free by earning free Telos credits. You earn free Telos credits by checking into the app every day, playing a game, or watching a video from our sponsors.

Get a real U.S. phone number
In addition to offering free calls and texts, Telos also offers real phone numbers from multiple countries including the U.S., the U.K., Canada, and more. The phone number you get on Telos is just like any other regular phone number with features like call forwarding, caller ID, voicemail, and much more. Perhaps best of all, there are no monthly fees or contracts for these numbers.
If you live, work, or go to school abroad and are looking for a cheap way to keep in touch with your family and friends back home, a free calling app like Telos is your best bet.