Are you having a hard time managing a global team?
Perhaps all you need is a sound conference call tool.
With Telos, conference calls can be free, easy, and fun!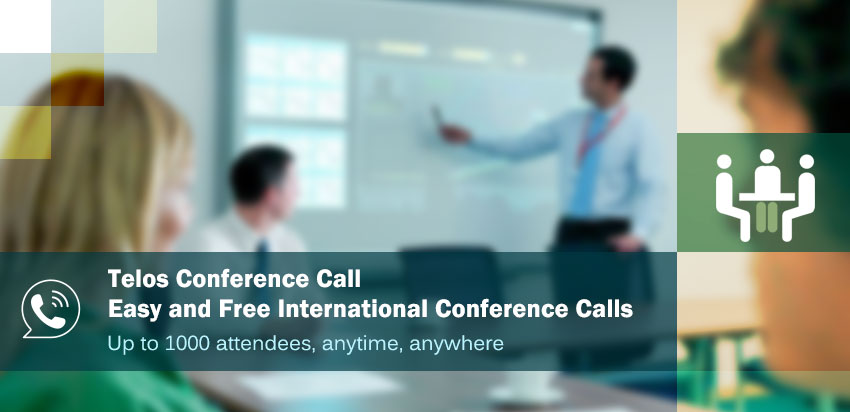 Telos: The Conference Call Solution
In our increasingly mobile society, it's not unusual for businesses to have employees scattered around the world. Communicating with these geographically-diverse employees can be difficult. But with Telos, distance is no longer an issue. Telos provides free conference calling services to make it easy for you to communicate with employees across multiple time zones.
• -Up to 1,000 callers on each conference call
• -Add non-app users as meeting participants
• -Free international conferencing across the globe
Telos Conference Calls Are Easy To Organize
Telos simplifies the entire process so you don't have to spend hours figuring out how to send an invitation or schedule a meeting.
• The conference call host is the only one who needs to have the Telos app installed.
• Other conference attendees simply dial a toll-free international number and enter an access code to get connected.
• You can invite up to 1000 attendees per conference.
• Attendees receive an invitation through SMS, email, Facebook, or Whatsapp and Telos will send an SMS reminder to all attendees 15 minutes before the call.
Telos Conference Calls Are Free
Telos makes it free so anyone can hold a conference call at any time to boost productivity and conduct business freely around the world.
• Toll-free numbers in 59 countries for international conference calls.
• Attendees can also install the Telos app to join conference calls for free.